Is your law firm leveraging online reviews? If not, you could be missing-out on potential leads
by Ashley Robinson | GreenCardiganMarketing.com
Reviews are considered by many as one of (if not THE) most important marketing tools for lawyers. Online reviews have become part of conducting business. With the birth of Yelp! in 2004, reviews are now increasingly important for the customer experience.
Let's focus on Google My Business (GMB). It is the most important online review platform for your firm, in my opinion, more so than Yelp! and AVVO. It is a free tool for all users, so law firms and companies should claim their business page. By doing so, the GMB profile can now act as a second website for your firm or business. It will automatically appear whenever anyone conducts a Google search for your firm, hence its high value.
This page can host information about your firm; images of your office and staff, informative and timely posts, street address, phone number and Google reviews. Additionally, by optimizing your Google business page profile, you are also increasing your firm's online visibility and positively affecting your Google ranking!
Oftentimes, firms do not ask their satisfied clients to leave a review once they have resolved their clients' legal matter. This is a simple task you can begin incorporating into your firm's marketing strategy today!
Google My Business - How to use it for your firm:
Have you claimed your GMB listing? If not, this article will show you how to do so in less than five minutes.
Once you have claimed your listing, add images and even video of your office and staff. As you see in the example, Arora Law has updated its display with images of its team members. Additionally, Google Earth images are showing the exterior of the building, according to the address listed in the account.
Begin asking for reviews! Here's an easy way to do it!
At the end of each month, someone on your staff or marketing team can simply email the clients for all of the cases closed for the month at hand. In the email, place a direct link to your Google My Business profile, as shown below. Once your GMB profile is confirmed, you will find the Share your Business Profile link on your profile. This is a direct link you can email or text to clients to have them leave you a review.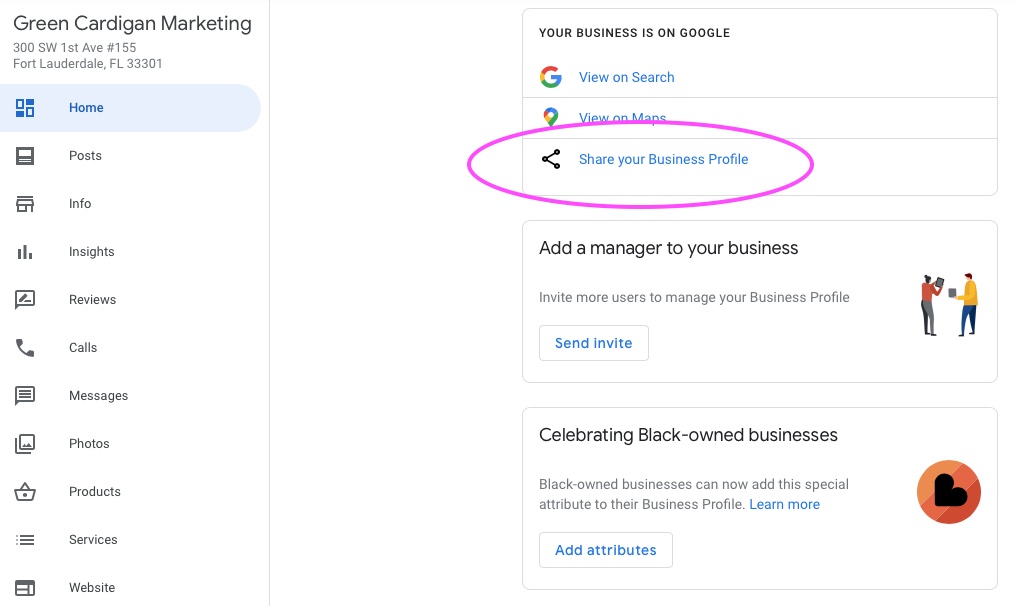 Post news, blogs, firm updates on your profile.
Information on your GMB profile should always be up to date. Make sure to edit this information if it changes (address, hours, phone number, etc.) Additionally, you can create posts for your business to share content from your firm's blog, programs where you and your colleagues are speaking, charitable events in which your firm may be involved, etc.
How to create a post on your GMB page:
Sign in to Google My Business and from the left hand menu, click Posts.

Choose the type of post you'd like to create from the options given.
Enter the relevant information in each field.
Click Preview to double check formatting and spelling.
When you're ready, click Publish.
If you need help or have questions with online reviews or adding to your Google My Business profile, please contact me. I would love to help!
============================================================================================================
Ashley Robinson is the owner of Green Cardigan Marketing.   Green Cardigan Marketing is a one-stop-shop for lawyers seeking results driven marketing. They work with attorneys from all markets and have expertise and insight in every practice area.
Share this post: