Women Owned Law Remembers Charlotte E. Ray
by Mandy Rosenblum | Law Office of Mandy C Rosenblum, LLC
Female entrepreneurship in the law is the lifeblood of Women Owned Law. We would not exist but for the efforts of the many brave women who fought their way into the profession. For Women's History Month, we encourage you to recognize the courageousness and drive of Charlotte E. Ray.
In the 19th century, it was almost impossible for women to participate in the legal profession. For Black women, the obstacles were even greater than those faced by white women. Charlotte E. Ray faced those barriers head on, becoming one of the first women to start her own law practice.
Ms. Ray is believed to be the first African American woman lawyer in the United States. She was the third American woman (of any race) to earn a law degree. Not surprisingly, she faced many barriers to achieve her dream of becoming a lawyer.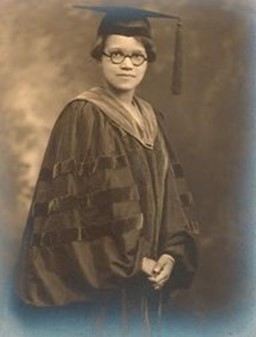 Charlotte E. Ray
Ms. Ray started her career as a teacher in the Preparatory and Normal Department at Howard University. She applied to Howard University's Law School, even though women were discouraged from enrolling. Ms. Ray was accepted after she disguised her gender on application. She completed her law degree in three years, while she continued to teach in the school of Preparatory and Normal Department.
After she graduated law school in 1872, Ms. Ray became one of the first women admitted to the District of Columbia bar, which had recently eased its male-only admission restriction. That year, she founded her own law practice in Washington, DC, specializing in commercial law.
Sadly, Ms. Ray only practiced law for a few years. In spite of her legal expertise and her groundbreaking appellate victory for a client, people were unwilling to put aside their prejudice to trust a Black woman with their cases. After struggling to attract enough clients to maintain her practice, Ms. Ray returned to teaching.
Charlotte Ray nevertheless paved the way for women and people of color to enter the legal profession. Her bravery and fortitude serve as an example for all of us. Whenever you face barriers, we encourage you to think of Charlotte Ray's valiant efforts and push through for yourself, in honor of Ms. Ray and to make it easier for those who will follow in your footsteps.  
===============================================================================================================
Mandy Rosenblum is the Principal of the Law Office of Mandy C. Rosenblum, LLC, a boutique employment firm representing employers, health care providers and executives in Pennsylvania.  She is a founding member of Women Owned Law and has served as Treasurer since its formation.
Share this post: